We stock a full range of books with Lake Placid and Adirondack scenery. We often have a good assortment that are autographed.

$29.95
ISBN: 9780847859160
Availability: On Our Shelves Now
Published: Rizzoli - March 14th, 2017
---
$65.00
ISBN: 9780966587500
Availability: On Our Shelves Now
Published: Lake Placid Education Foundation - September 1st, 1999
The only complete history coupled with the best images of the Lake Placid Club. By David H. Ackerman
---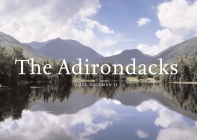 $17.95
ISBN: 9780847827909
Availability: Hard to Find
Published: Rizzoli - April 25th, 2006
The images capture the tree-covered mountains in full autumnal glory, rivers hushed by winter snow, and verdant meadows alive with spring, as well as historic resorts and quaint villages. Each chapter covers a different corner from Lake Placid and the High Peaks to Saranac Lake, Lake George, and the Fulton Chain. To appreciate the wonders of the Adirondacks through the lens of one of the area's most accomplished photographers is like exploring them for the first time.
---
$19.95
SKU: 9781595310279
Acclaimed photographer Mark Bowie has followed the compass from Old Forge to Lake George, from Great Sacandaga Lake to the Saranacs and Paul Smiths, meticulously capturing the glories and subtleties of each Adirondack season. Masterfully presented, this awe-inspiring overview tantalizes the senses. From the grand to the intimate, this is a spectacular portfolio of the Adirondacks' everchanging seasons.
---

$17.95
ISBN: 9780692681046
Availability: Special Order
Published: Nip Rogers Illustrations - April 30th, 2016
---
$19.95
SKU: 9781595310514
In this first photography book on Lake George, award-winning photographer Carl Heilman has worked to capture the essence of the beauty and features of the lake, as well as the energy of life and activities that make Lake George one of the top tourist destinations in the country. From historical re-enactments and snowstorm scenes in Lake George Village to panoramic views of the lake from the ridge-line of the Tongue Mountain Range, this book provides a look at the wonders of Lake George through the eyes of one of the region's best known landscape photographers.
---
$17.95
SKU: 9780975400791
A great guide for family activities in the Adirondacks.
---
Adirondack Panoramas. A stunning gift book filled with 2 page panoramas taken by local photographer Rolf Schulte
---